Sue Oehme
Director/Master Printer
Susan Hover Oehme received her BFA in printmaking and painting from the University of Michigan, School of Art in Ann Arbor, and continued her print study at NYU with Krishna Reddy. She has been a life-long artist and won several grants early in her career, which enabled her to purchase her first press. Four presses later, and many years in between, she now owns and is the Master Printer of Oehme Graphics in Steamboat Springs.  Before launching OG in 2010, she was the Director/ Master Printer at Riverhouse Editions from 1996 to 2009.  Prior to her move to Colorado, she lived and worked in New York City and printed at Tyler Graphics with such artists as Frank Stella, Helen Frankenthaler, and Joan Mitchell, and also free-lanced in many smaller print studios based in the city.
Ms. Oehme has taught numerous print workshops at institutions across the country including University of Denver, Boston University, Scripps College, Anderson Ranch Arts Center, Women's Studio Workshop, Brandeis University, and Northwestern University.  She has lectured at the Minneapolis Institute of Art on the legacy of Tyler Graphics, and at the Anderson Ranch Arts Center and the Steamboat Art Museum. She is past-president of the Steamboat Springs Arts Council, now known as Steamboat Creates, and sat on the Board of Directors for 5 years.
Her own work is currently represented at SPACE Gallery in Denver and at Jim Kempner Fine Art in New York City. A site-specific installation at the Arvada Center won a curator's award in 2020, and her works are in numerous private and corporate collections across the country.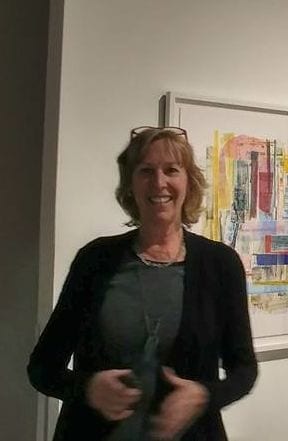 Theodore Benson
Print Manager
Theodore is from New York and received a B.A. in Studio Art with a focus in printmaking from Colorado College in 2013. He first worked for Oehme Graphics as an Intern, Apprentice, and Studio Manager in 2015. After, he went to study at the University of Wisconsin – Madison, where he received a Master of Fine Arts in Printmaking in 2018 while working as a Teacher's Assistant  for the Printmaking Department and Instructor for UW Summer Studio: Introduction to College Art. He then lived and worked in a small town outside of Sevilla, Spain for one year, and returned in 2019 to continue his career as a printmaker at Oehme Graphics.
Theodore has previously worked as an intern at the Center for Contemporary Printmaking in Norwalk, Connecticut, and as a volunteer at Tandem Press in Madison, Wisconsin. He has worked and printed privately for artists such as Derrick Buisch, Emily Arthur, John Hitchcock, and Faisal Abdu'allah.
In Theodore's most recent solo exhibition, Off Premises, at the W Gallery in Steamboat Springs, he created paintings of local commercial areas in an attempt to reevaluate aspects of our urban landscape. In his free time, Theodore enjoys skateboarding with his dog and developing his screen-printing streetwear project, 140500.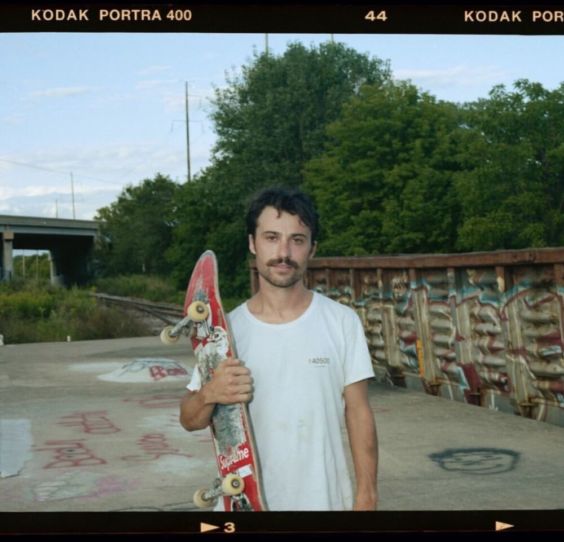 Alexandra "Chachi" Riesco
Studio Printer
Alexandra "Chachi" Riesco is from Miami, FL and received a B.A. in Studio Art and Biology modified with Earth Sciences from Dartmouth College in 2017. As an undergraduate she focused on intaglio printmaking and book arts, earning the Robert Read Prize for work in the graphic arts and the Artist's Book Prize her senior year.
After spending two years working in outdoor education, she returned to printmaking at IS Projects, a collaborative printmaking and book arts studio in South Florida, and continued to work there as the Studio and Education Assistant for a year. She started as an intern at Oehme Graphics in late 2021.
Riesco's work is heavily influenced by the natural world and the dynamic processes that drive it. After going on a semester-long geology field program, she discovered the parallels between the forces that shape the planet and the slow processes of printmaking. Her current practice incorporates intaglio, relief, and bookbinding techniques to explore the shaping of landscapes and our connections to them through time and memory.
Kristina Petrash
Printer
Kristina Petrash received her BFA in Printmaking from Grand Valley State University in 2017 and now lives in Steamboat Springs, CO, where she works as a freelance artist. As a printmaker, Petrash creates her work through copper plate intaglio, woodcut reliefs and monoprints of natural elements. Layering and creating depth plays a big role in her prints. It allows for connection between different forms of life and environments, and furthermore creates unforseen relationships among the layered elements.
Petrash's work explores the multifaceted relationships humankind has with nature. It alludes to the cause and effect of the anthropocene: the commencement of significant human impact on Earth's geology and ecosystem. It expresses the tension of living in and affecting a world that sustains us. Through her work and process, Petrash seeks connections between the environment and humanity, as well as ways to deepen this relationship. Her work is not a solution to our current state; rather, it is a type of visual language that helps reconnect us to our roots, as well as bring to illuminate the damage we have done.